Pastor's Bio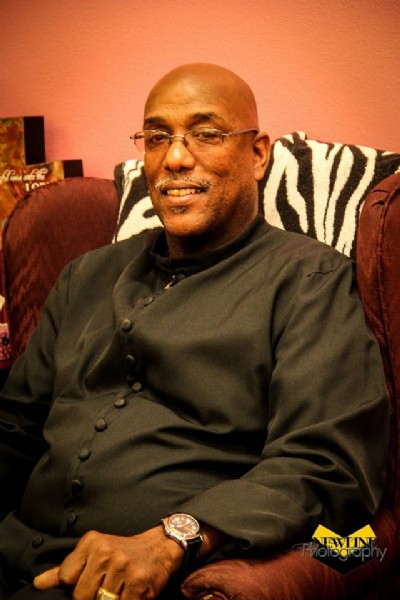 Senior Pastor Apostle Tony L. Lewis
Apostle Tony L. Lewis a naive Virginian, relocated to Longview, TX, in 1982 where he received his spiritual training. In 1985 upon following God's lead, Apostle Lewis accepted the call into ministry, where he received guidance and training under the mentorship of Bishop John L. Lawson JR, Senior Pastor, at Miracle Tabernacle House of prayer in
Longview, Texas. In 1987 Apostle Lewis was licensed and ordained as an associate minister under Pastor J.C.. Watkins, of Park View Baptist Church, Longview, TX
In 1990 He accepted his first appointment as pastor at New Life Baptist Church, Pittsburg, TX. Since then, he has pastured at Gladespring Baptist Church, Henderson, T X. And Mount Olive Baptist Church, Gilmer, TX.
Apostle Lewis was mandated by God to build a church where the Holy Spirit could be the head of; as a result of his obedience to God; New Beginning Faith Ministry ( Deliverence Ministry) was established in 2001. Under Apostle Lewis's leadership, NBFM have had many successful projects in the community such as the annual Back-to-School Giveaway and Health Fair, Feeding & Clothing the Homeless, assisting the Handicapped and Elderly in the community.
He has been married for the past 28 years to Prophetess Gloria J. Lewis, and he is the father of three daughter; Teresa, Kristy and Wendy, and the grandfather of one grandson named Ronald.
Above all, we are expecting God to do great things this this year, because He's in the Recycling business-- He Recycles Souls
"May the work we've done speak for them"